Botanic Gardens and Arboretums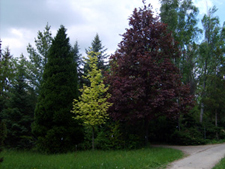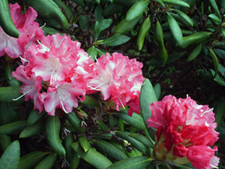 Botanic gardens and arboretums are important for their ability to maintain significant repositories of living plants. There are several botanic gardens and arboretums in Slovakia.
Arboretum Borová Hora
Technical University Zvolen administers the Arboretum Borová Hora. Let yourself be enchanted by the beauty of different kinds of roses, woody plants or cactuses.
Arboretum in Tesárske Mlyňany
Another valuable arboretum of Slovakia is situated in Tesárske Mlyňany. This formal garden with its long walk and a fine collection of plant species lies nearby Zlaté Moravce in western Slovakia. Established in 1892, it is home to thousands of rare exotic species. They already got used to our mid continental climate. The arboretum in Tesárske Mlyňany is opened to public every day, even at weekends. With a romantic manor house built in 1894 located at the entrance, it is an ideal place for a nice walk along the educational pathway. The entrance fee for adults is 80Sk/ €2.65.
Forest Arboretum Kysihybel
Forest arboretum Kysihybel is situated in the Banská Štiavnica District.  It lies on the way from Drieňová Residential District to Banský Studenec. As rare plants from all over the world grow here, it has much to interest any visitor all year round. Visitors can admire a variety of exotic tree species as for example cedars or sequoias.
Bratislava Botanic Garden
Botanic gardens are characteristic by interesting exotic plants and greenhouses with tropical and subtropical flora. Botanic Garden Bratislava is the oldest botanic garden in Slovakia. Situated on the Bratislavská Street, it is opened since April 1 till October 31 from 9am to 6pm.
Botanic Garden in Košice
Botanic garden in Košice is administered by the Pavol Jozef Šafárik University and it is the largest botanic garden in Slovakia.
Botanic Garden on Lomnicky Peak

Botanic garden lying on Lomnický Peak in High Tatras is the highest situated botanic garden in Central Europe.  Unusual plant species grow in the altitude of 2,500m (7,267ft). As many as 25 plant species flourish in this garden despite the high altitude and low temperature. Visitors of the Lomnický Peak can admire not only the panoramic view but also the highest located botanic garden in Slovakia. You can get there by a cableway from the Rocky Mountain Lake.