Castles of Slovakia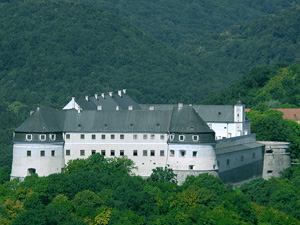 Červený Kameň Castle (Red Stone Castle)
| | |
| --- | --- |
| Location | Častá Village, Pezinok District, western Slovakia |
| Built | the sixteenth century |
| Access to the castle | There is a parking lot just across the castle's area (also suitable for buses). You will get there by the road connecting Častá and Píla villages |
| Distance from Bratislava | 40km (24.9mi) |
What you will see:
cannon bastions
extensive cellar
pharmacy
well
Baroque fountain
contemporary furniture and weapons
pressroom
saloons
chapel
Castle History
History of Red Stone Castle (Červený Kameň) dates back to the period of the 13th century, namely year 1240, built on the Queen Konstanz assets. Originally a medieval castle was part of a network of border fortifications consisted of castles and western borders of Hungary. In the short period before 13th century until the beginning of the 16th century the castle had several owners of the Hungarian nobility, such as Matthew Csak of Trenčín, Ján Zápoľský and the Thurzo family. In 1535 the Thurzo family sold the Red Stone Castle to their business partners the, Augsburg Fugger family, involved in the mining business. The Fugger family tried to rebuild the Red Stone Castle into a comfortable seat with a modern Renaissance fortification system. From 1580th until 1954 the Red Stone Castle was owned by several owners. In 1945 it became a property of the Pálfy family who rebuilt the castle several times and turned it into a comfortable seat of their family. In 1949, the Red Stone Castle was declared a national cultural herirage and made available for the public as a museum presenting historical accommodation of aristocracy and military development. At present, one of the last stages of rebuilding the whole castle was completed and a new entrance and a French park is now available for the public.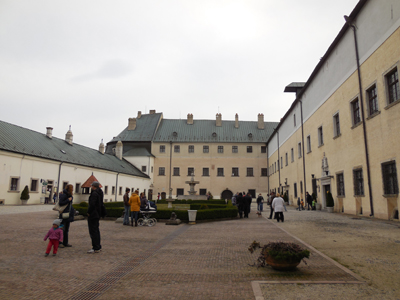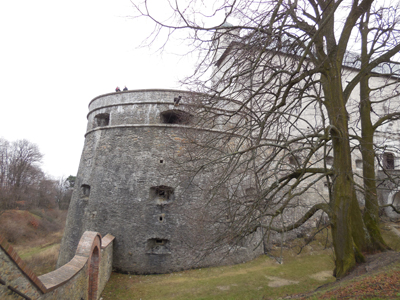 Red Stone Castle
I. Museum Circle
The basic route leads through twenty four richly furnished spaces. The visitors pass through the salons, bedrooms, dining room and knight hall where installation of contemporary interior equipment of nobility can be viewed dating from the period after the Renaissance period to Secede period. In Exposition rooms you can see an interesting collection of historical weapons, valuable porcelain and portraits. You can also see the original interior of the castle: pharmacy, Sala Terrena, library and chapel. Underground fortress as one of the largest in Central Europe is also a part of circle.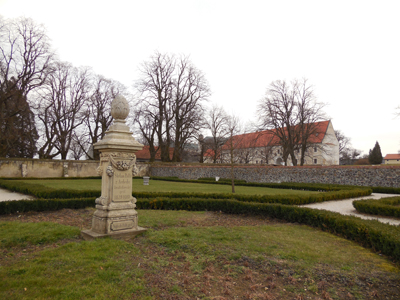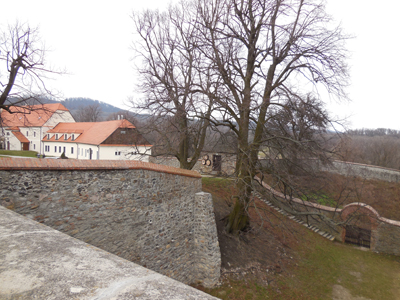 II. Renaissance Fortress Circle
The guided tour brings visitors to the period of the 16th century, i.e. period of Fugger Renaissance fortress and a unique defence system constructions of the Red Stone Castle. This circle passes through the bridge, Castle trench, large cellar, pressroom, and all four bastions: the western, southern, eastern and northern. The route is difficult for physical condition, there several dozen stairs to pass.
For more pictures visit our photogallery